WELUXIA 520
"THE ROUND ONE". A WELLNESS CORNER FOR UP TO 6 PEOPLE.
In this sociable classic model you can feel completely comfortable: Shoulder and back areas are massaged extensively thanks to the ergonomic arrangement. The round shape blends harmoniously into many settings.
The high-quality outdoor whirlpool WELUXIA 520 offers space for up to six people. Whether as an outdoor whirlpool in your garden / terrace / balcony or indoor in your house - with this whirlpool you will experience wellness to the full extent.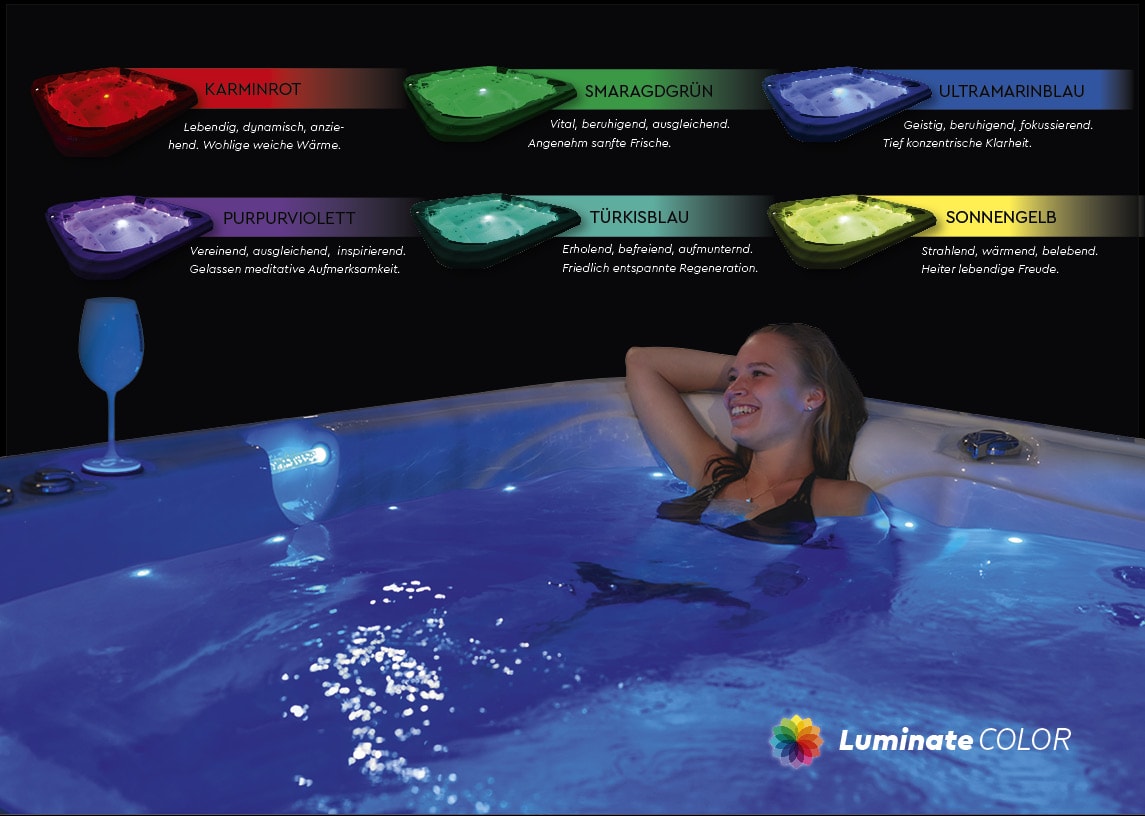 Few things are as fascinating as the interaction of light and water. Pleasant colors give your vivo spa® whirlpool a special mood and create a cosy atmosphere in which you can feel comfortable.
You can choose from different light modes. Whether as a single color or continuously merging colors: the vivo spa® color light therapy brings sensual harmony, the right mood and your whirlpool is guaranteed to glow!