WELUXIA 503 N
AN INCOMPARABLE WHIRLPOOL EXPERIENCE - WITH TWO LOUNGERS
Enjoy complete relaxation. The efficient use of space and the extraordinary variety of massage possibilities make the WELUXIA 503 an impressive experience. The two different lying surfaces are perfectly suited for large and small to medium-sized persons. Three ergonomically different seats give the WELUXIA 503 a great feeling of space.
The high-quality outdoor whirlpool WELUXIA 503 N offers space for up to five people. Whether as an outdoor whirlpool in your garden / terrace / balcony or indoor in your house - with the whirlpool WELUXIA 503 N you will experience wellness to the full extent.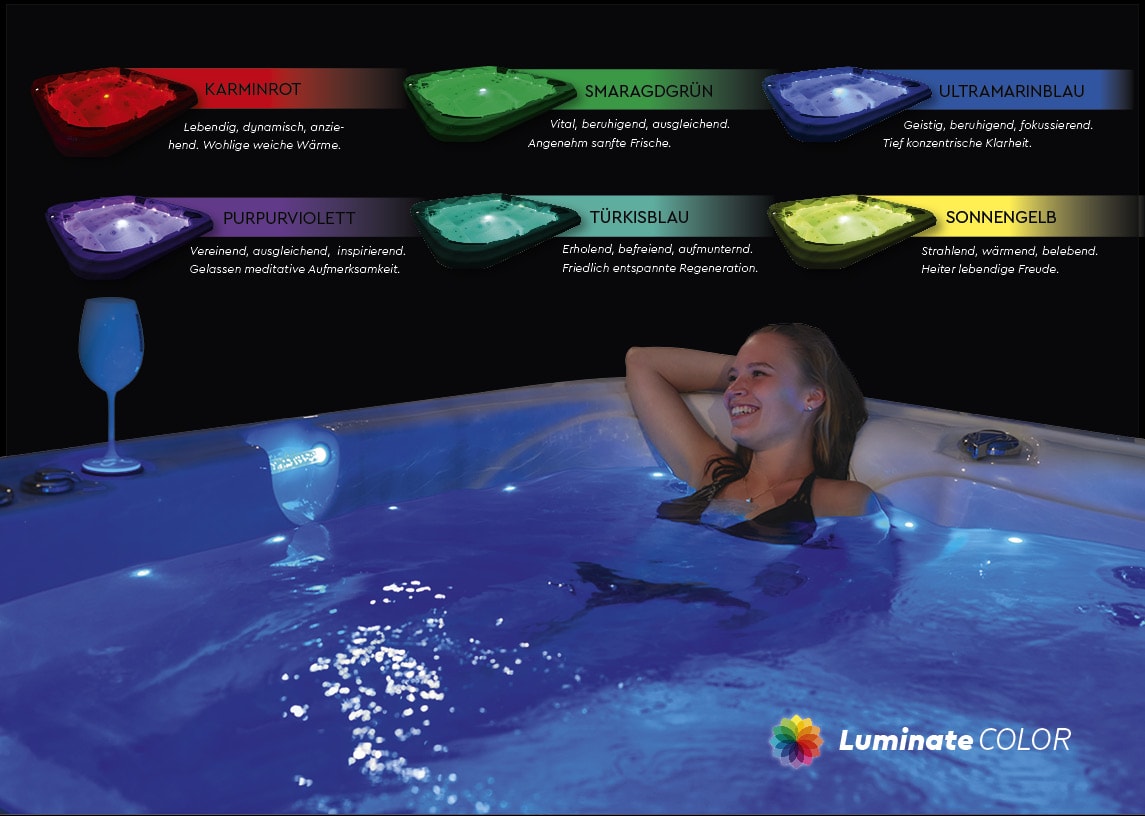 Few things are as fascinating as the interaction of light and water. Pleasant colors give your vivo spa® whirlpool a special mood and create a cosy atmosphere in which you can feel comfortable.
You can choose from different light modes. Whether as a single color or continuously merging colors: the vivo spa® color light therapy brings sensual harmony, the right mood and your whirlpool is guaranteed to glow!