vivo spa® - Spas for your well-being
With vivo spa® you are choosing a German brand and the number one in the high-quality price-performance segment. Sophisticated, innovative, experienced: an outdoor spa by vivo spa® harmonises in design and function. The models of the WELUXIA collection adapt to their surroundings in style.
Our quality promise
Future-oriented developments, the highest technological quality levels: two influences that make the difference. vivo spa® offers you, as a wellness lover with high standards, exactly the right products. Reward your body and mind with consummate luxury. Enjoy wellness in every season. Let yourself be inspired!
The vivo spa® claim:
All models of WELUXIA outdoor spas by vivo spa® combine innovative and durable technologies with outstanding design and brand quality. The noble appearance of the massage jets makes your vivo spa® a unique object. The specially matched types of nozzles allow you a bath with special hydrotherapeutic and activating massage. vivo spa® hot tubs is luxury for your home. 365 days a year.
Our quality promise
Future-oriented developments, the highest technological quality levels: two influences that make the difference in the whirlpool sector. vivo spa® offers you, as a wellness lover with high demands, exactly the right products. Reward your body and your mind with perfect luxury. Enjoy wellness in every season. Let us inspire you!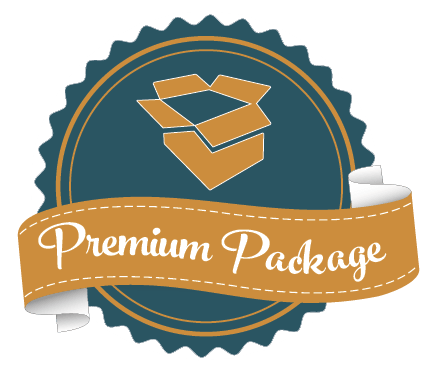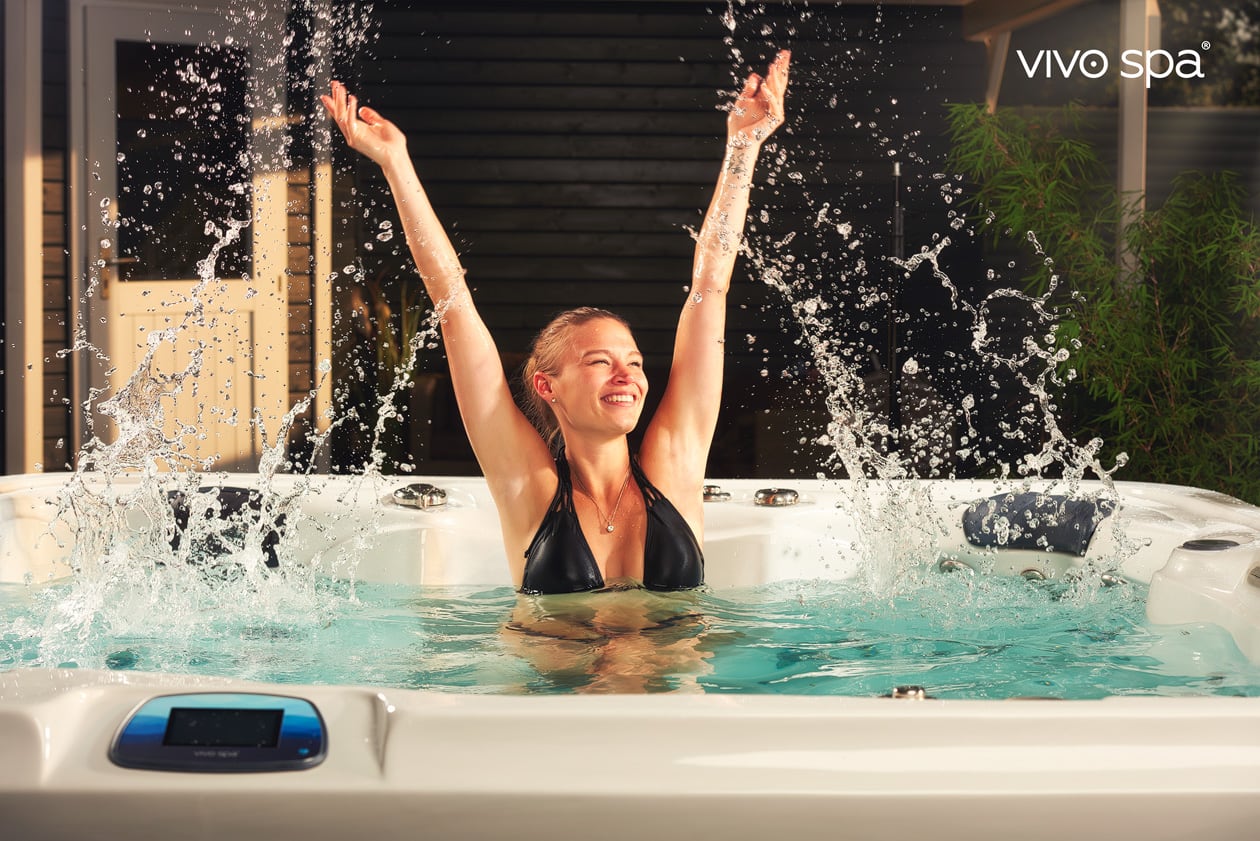 Feel good moment
It has never been so easy to enjoy yourself! Enjoy wonderful wellness moments – alone or with your loved ones. A vivo spa. whirlpool invites you to forget the world around you. Surrender to the moment, arrive and enjoy. Celebrate life. We celebrate with you and do everything to give you a unique time to feel good and relaxed.
With a vivo spa® whirlpool you get affordable luxury without missing out on anything. Simply feel good. Create your personal vivo spa® moment!
The new WELUXIA Collection: Watch in video!
vivo spa® control takes the possibilities to the next level.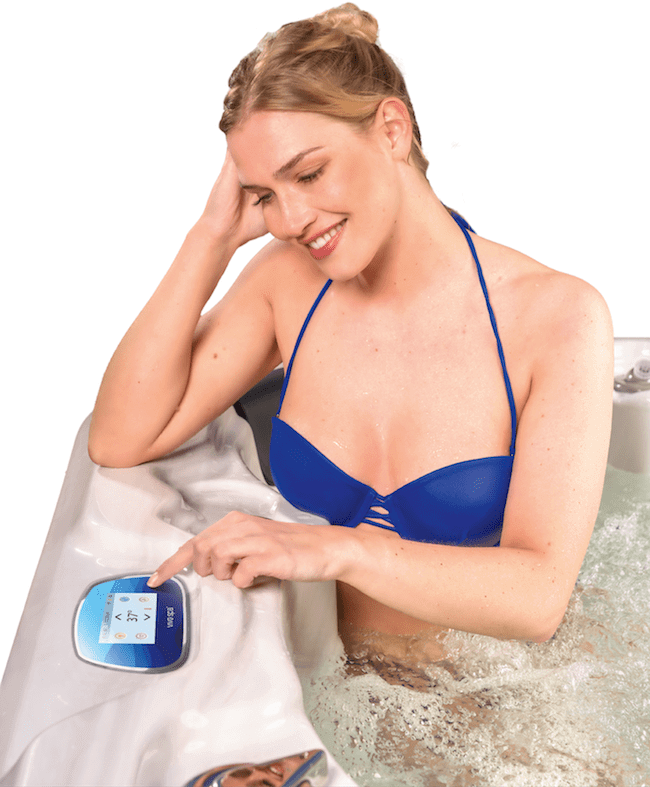 Intuitive and individual - a variety of setting options allow you to enjoy a personalized spa experience. Connect and control your vivo spa® via WiFi and your own application for Android and iOS systems. You can choose from a variety of massage options, water treatment programs, LED lighting programs, energy-saving modes and reminder options. We rely on the excellent quality and joint development with the Balboa Water Group. The symbol-controlled control element vivo spa® Touch by Balboa ensures a modern handling and allows you a perfectly controlled hot tub experience.

The vivo spa® Touch is used in WELUXIA 502, 503, 504, 505 and 512 models. All other models are equipped with the display vivo spa® LCD by Balboa as standard. Enjoy the diverse setting and control options with our innovative and state-of-the-art software programs.
The newly developed InsuTec PRO insulation ensures the best possible energy balance.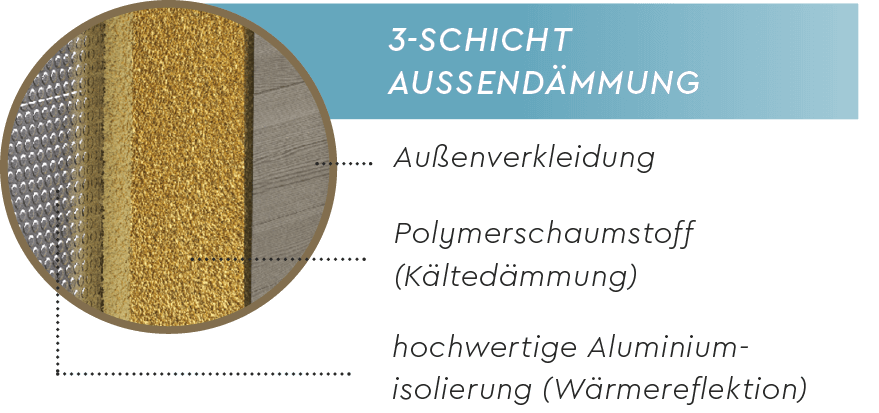 With eco PRO vivo spa® has realized a holistic concept for carefree spa enjoyment. The coordinated components are energy efficient and resource efficient - in harmony and economy. Choosing a vivo spa® is a decision for a sustainable product.
The innovative insulation InsuTec PRO and the perfect water management WaterVILT PRO keep the energy consumption as well as the use of water care products as low as possible. To keep energy costs as low as possible, all models of the WELUXIA collection are equipped with the InsuTec PRO system. The combination of high-quality insulation solutions in the area of ​​the outer cladding, the acrylic sump and the underbody sump guarantee optimal heat storage and thus lower operating costs for the heating of your vivo spa®. By default, the vivo spa® Premium package provides each model with an insulating thermal cover that optimally seals the spa and provides additional protection against external influences.
For particularly windy and cold days, the equipment of your vivo spas® includes an additional winter protection cover. InsuTec PRO ensures effective heat storage. Whether in winter or summer - your spa is optimally insulated and protected.
Massage performance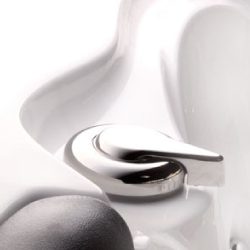 Neck treatment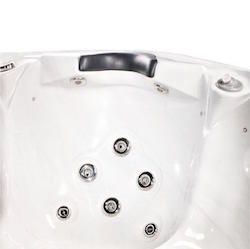 ✅ Relieve tension with the Anti Stress Treatment
Hydromassage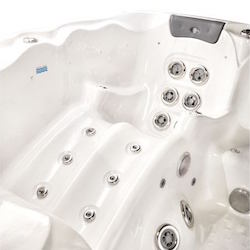 ✅ Ergonomic hydromassage lounge for well-being and relaxation
Ergonomics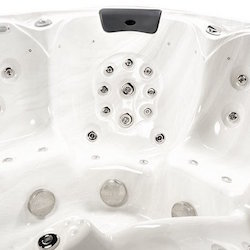 ✅ ergonomically designed seatings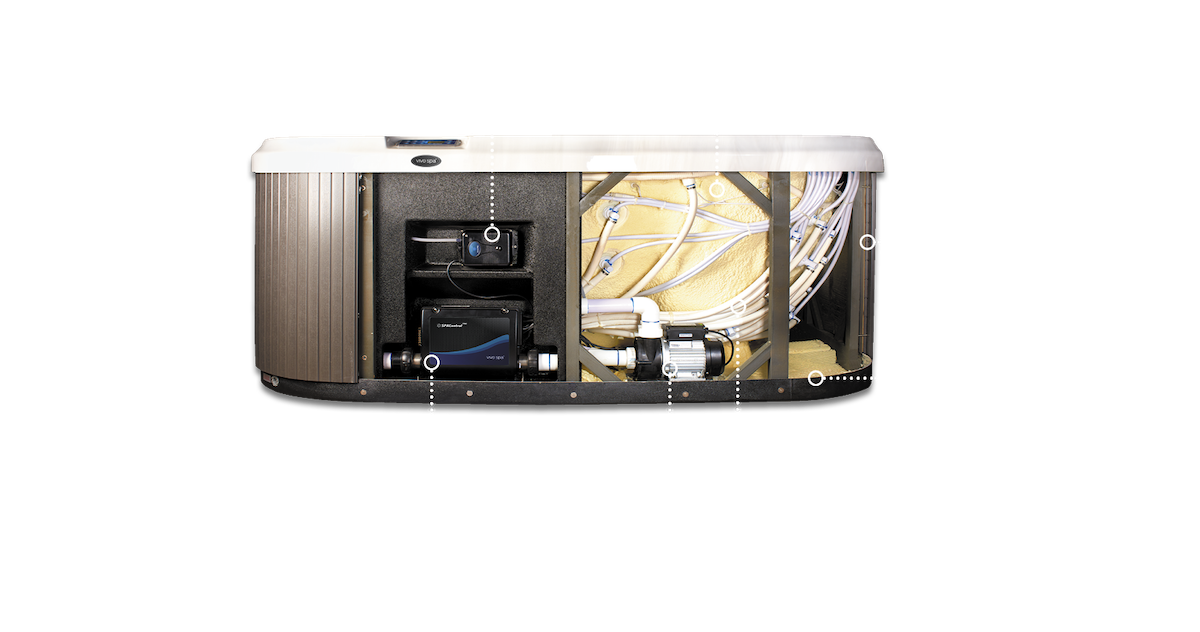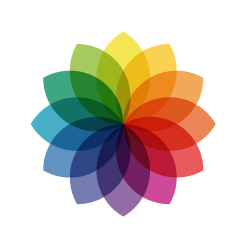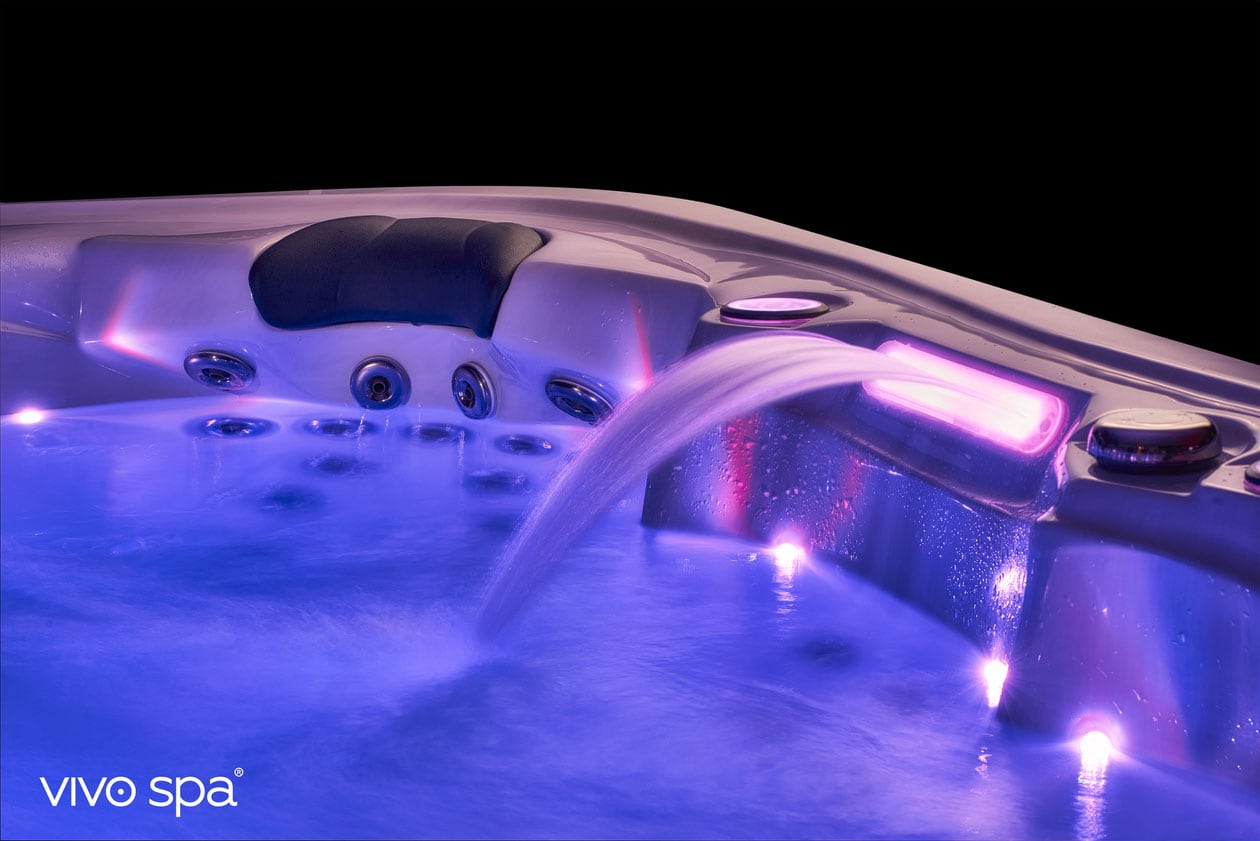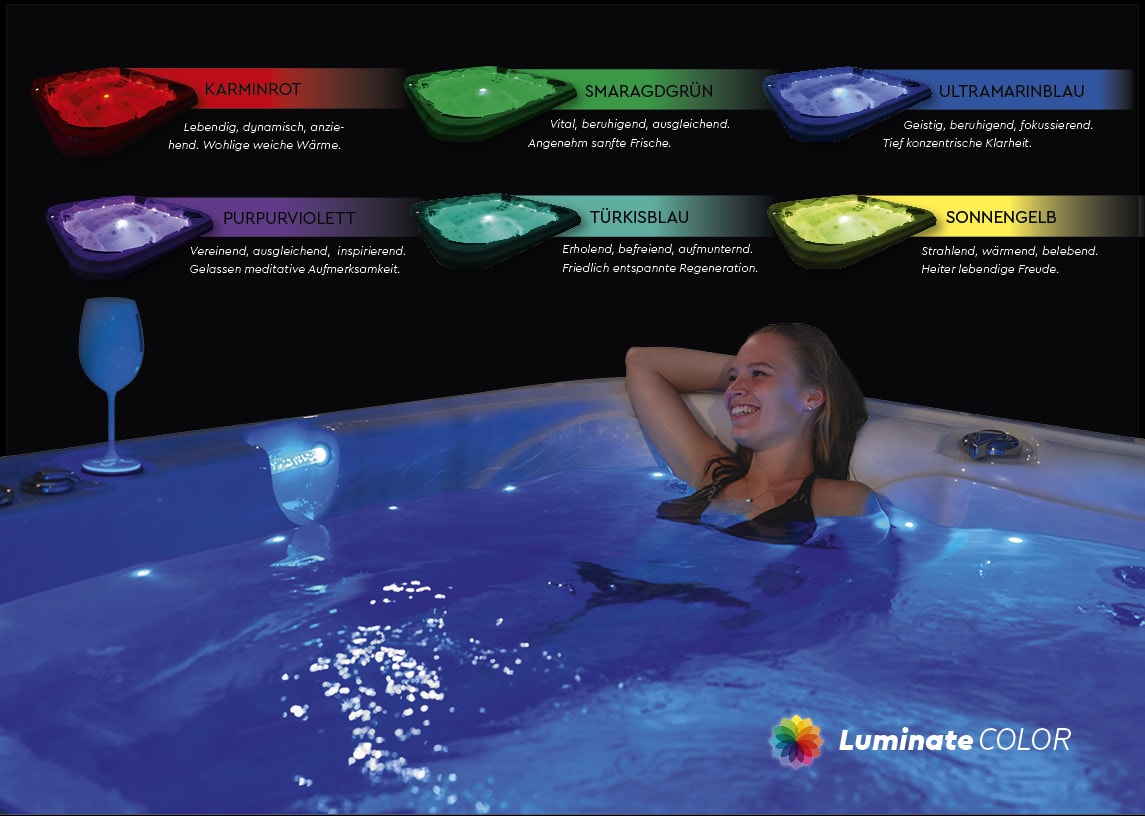 Few things are as fascinating as the interplay of light and water. Pleasant colors give your vivo spa® a special atmosphere and create a cozy atmosphere in which one can feel good.
You can choose from different lighting modes. Whether as a single color or continuously merging colors: the vivo spa® color light therapy brings sensual harmony, the right mood and your hot tub guaranteed to shine!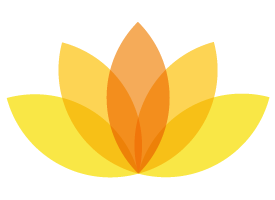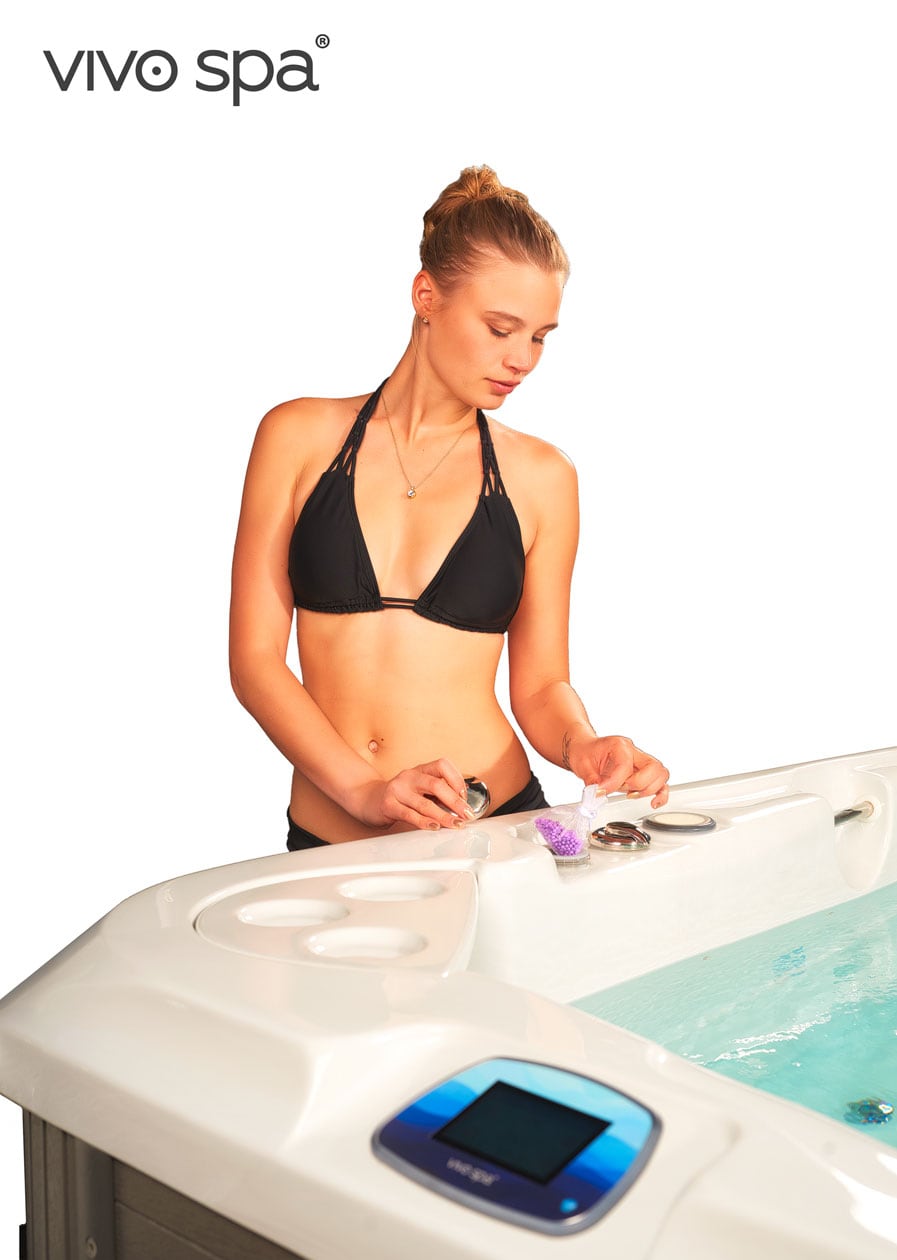 The astonishing effects of fragrant aromas were already treasured thousands of years ago in ancient times and in the distant Orient. In modern days the addition of pleasant scents in spas enjoys great popularity. For a good reason: Scents arouse the inner feeling to take a deep breath and relax. They open up the space for sublime well-being.
Place the fragrance pearl bag in the aromatherapy container provided. Now it is time to activate the blower and lean back. The air bubbles will effectively emit the fragrance throughout the entire spa. You can keep the bag in the container and repeat the application as required by controlling the blower. Addition via the aroma container is possible on all models with AirBlow PRO.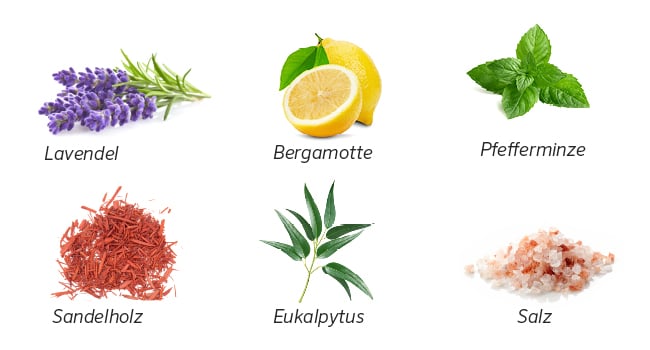 Request more information & where to buy: